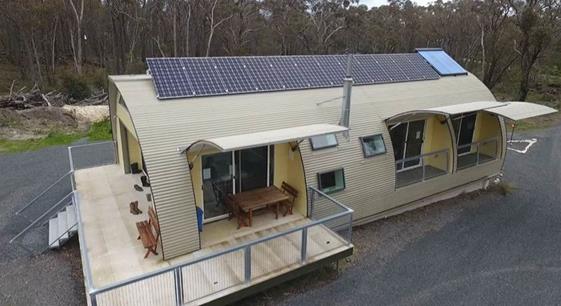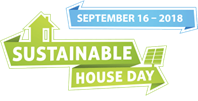 It's been a year already and we are opening again from 10am until 4pm Sunday 16th September 2018
Visit this link to register your interest, find the address and to see further information:
https://sustainablehouseday.com/house-profile-view/?house_id=28760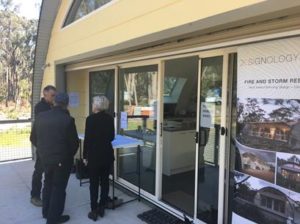 The unique design of the Convertible House with its barrel vault ceiling gives a small space a big feel. The aim was to create a home that had minimal impact on the environment through the use of good orientation for passive solar gain and use of the natural resources available on site – rainfall and solar.
Innovation was the key. We wanted to use as much new building technology as possible. This included Mega Anchor foundations – minimal soil disturbance, no trenches, no concrete. Pre-fabricated Hopleys Steel forms the structure of the building and, because the external wall is the only load-bearing wall, we were able to custom-design the interior dividing walls. Large sliding, double-glazed doors form most of the north wall, with small double-glazed skylight windows on the south side. A colorbond roller shutter covers the double-glazed doors on the east side.
The building is rated BAL29 for bushfire protection. A 10,000L bladder bag collects water from the roof.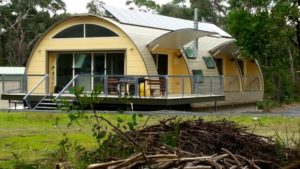 The house relies on off-grid solar power and a battery bank with generator backup. Hot water is supplied via solar evacuated tube with gas booster. All waste water from the house goes directly to a worm farm for processing and doesn't leave the site. The house is nestled in 20 acres of native bushland and uses exterior colours that blend with this environment. The design and insulating properties of the house make it comfortable all year round with minimal heating and cooling, even in Ballarat.