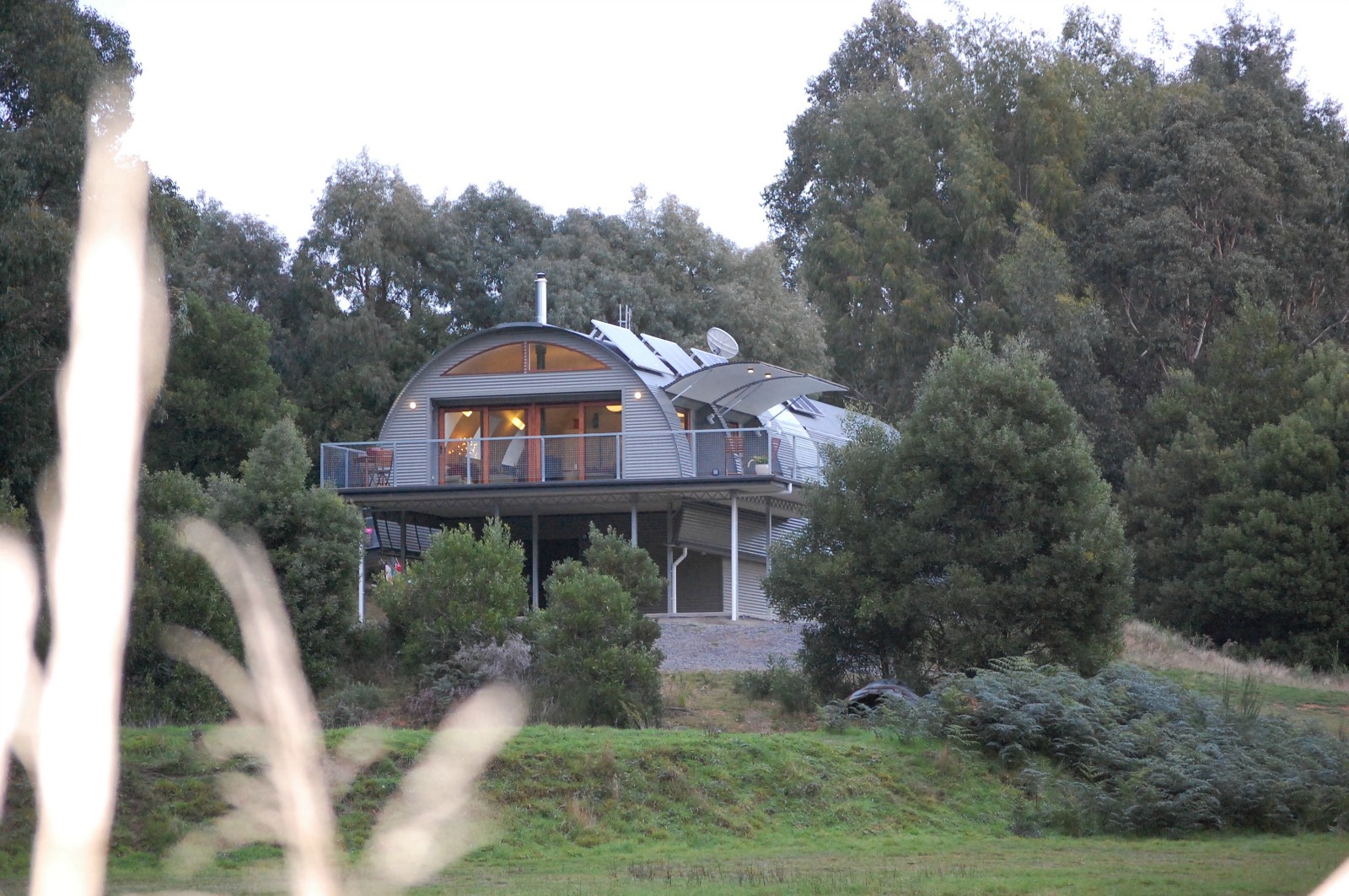 On Sunday 15 September 2019, open the door to sustainable living and visit two of Designology's Convertible Homes, on show as part of a day celebrating Australia's most environmentally progressive homes.
Our convertible home, Cocoon House, in Newbury (which can also be rented out via airbnb ) will be open from 10am to 4pm. The Cocoon House convertible home is two storeys, with four to five bedrooms, two full bathrooms, one powder-room and large balconies. Cocoon House is off-grid. Awnings are installed on windows for weather protection and security. Designology can build Convertible Homes to BAL40.
Our convertible home at Scarsdale will also be open again this year from 10am to 4pm. The unique design of the convertible house with its barrel vault ceiling gives a small space a big feel. The aim was to create a home that had minimal impact on the environment through the use of good orientation for passive solar gain and use of the natural resources available on site – rainfall and solar.
Register with the Sustainable House Day website to get all the details on where to visit our Convertible Homes.