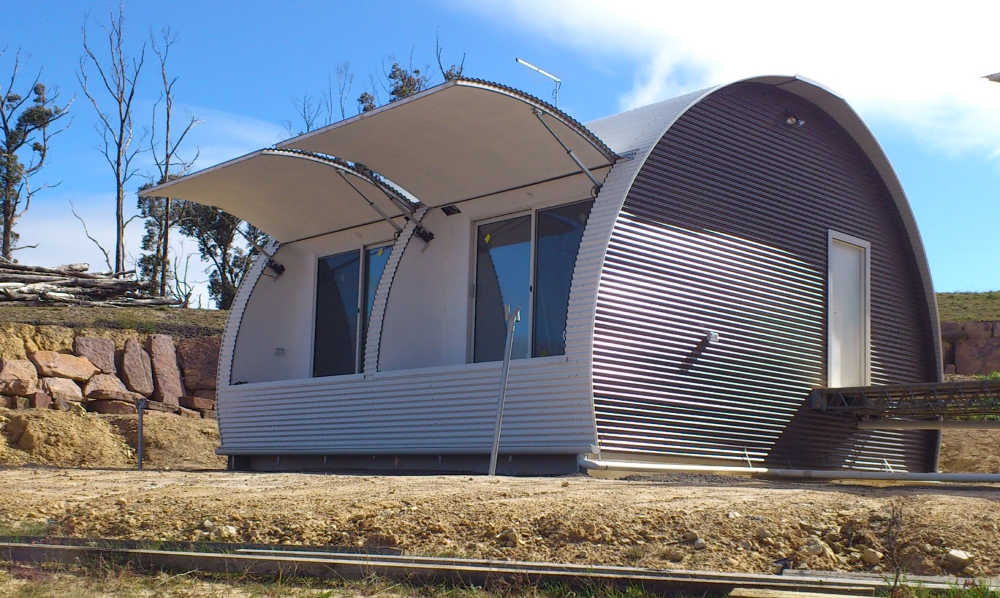 Tiny homes are now being used as a home to live in, office space, extra accommodation for guests, holiday homes, airbnbs and more. If you are thinking about buying a tiny home, Designology's bushfire and storm-resistant Convertible Pod is an affordable and sustainable option.
These Convertible Pods (tiny homes) come with awnings that are very secure when closed. This is a great advantage if the home is not always occupied or your security is key.
Designology's unique tiny home design is very durable and responds to the changing climate. It does not require load-bearing walls at all. This actually creates more space and makes the floor plan flexible to your needs.
Contact us to find out more about how we can get you into a tiny home.