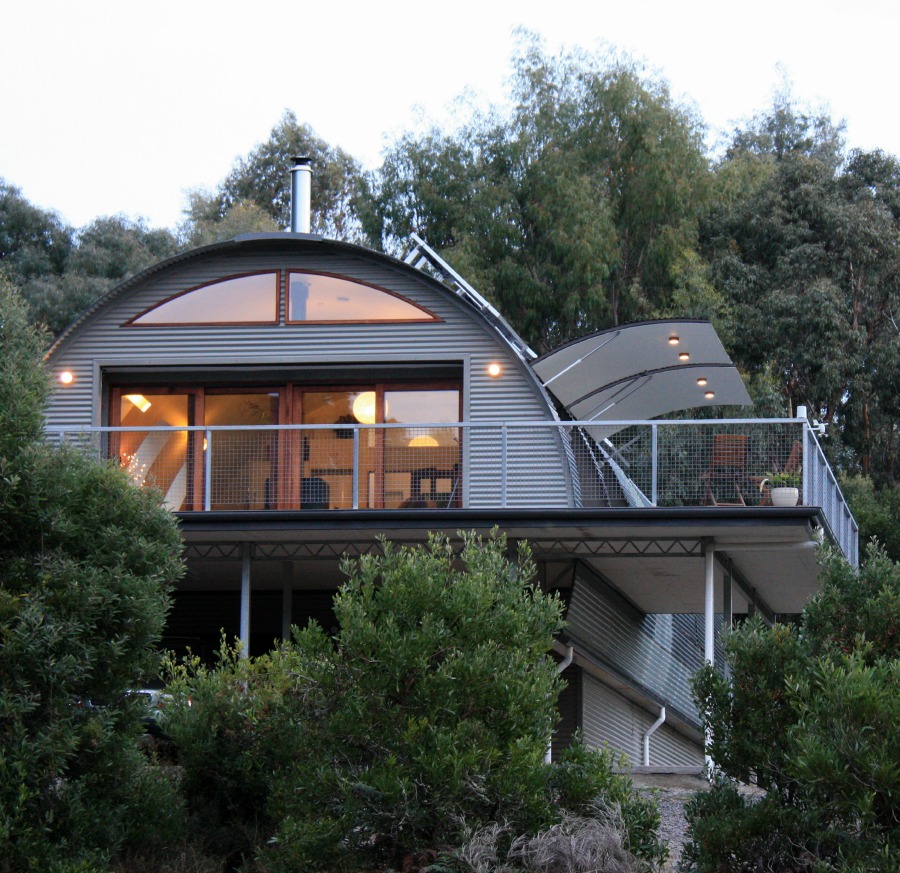 Due to the current Corona Virus crisis, we are not taking any bookings in the near future.
We love our award-winning Convertible Homes and we really want you to understand why they are the ideal option for building your getaway, holiday home, forever home, shed and so much more.
We have made our own Convertible Home in Newbury available via airbnb so that you can try for yourself. It is the perfect way to see all the benefits of building with us, while enjoying a relaxing stay away in spectacular countryside. Click below to book.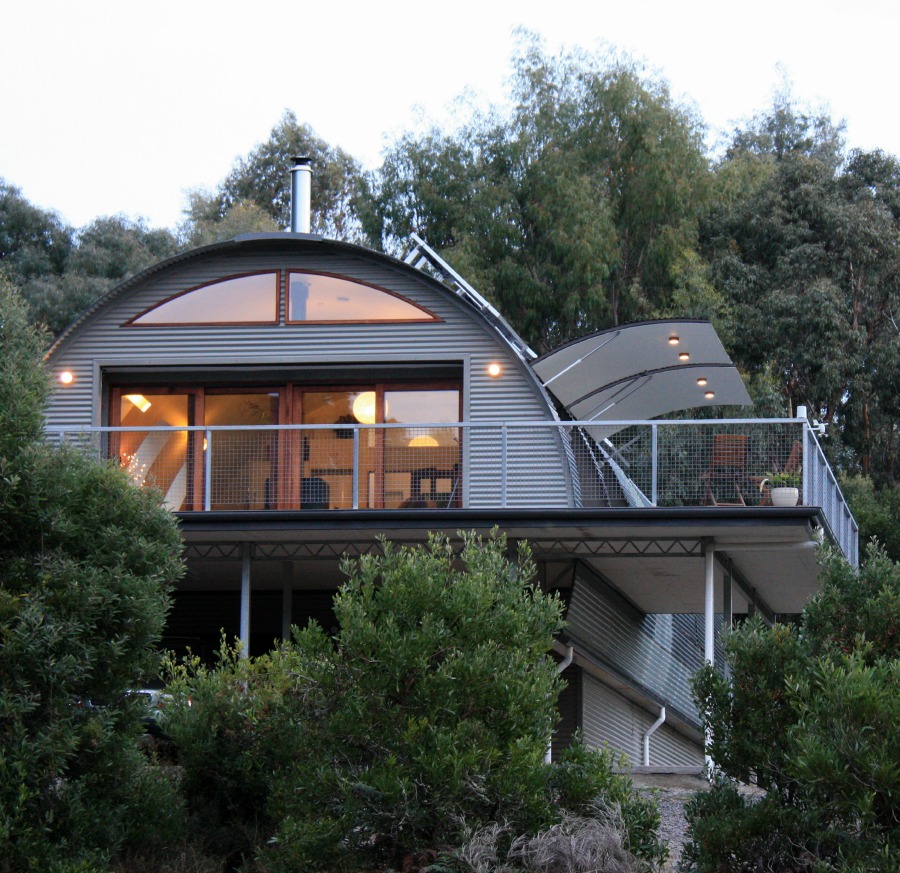 See for yourself. Book some time in our Newbury airbnb - Cocoon House
We've made it easy to understand the benefits of our convertible homes – stay in one!
Cocoon house is nestled in the clearing, amongst the towering gum trees of the Wombat state forest. As you wind down our secluded lane the world is left behind you.
Designology's 'Convertible House' in Newbury is designed as an alternative environmentally sustainable, durable, low embodied energy, storm & fire resistant dwelling.
BOOK NOW